Scarpetta helmed by chef Scott Conant (with locations in Vegas, Beverly Hill, Toronto and Miami) is one of the most beautiful and relaxing dining rooms I've ever been in. The service and style feels like fine dining but without the stuffiness, properness and white table cloths. The guests range from all ages, really proving how powerful the restaurant and amazing dishes are that it could house so many different people. The dining room is slick with great lighting, and the bar is pretty popular and could be a fun place  just to grab a class of wine and a bowl of pasta on a casual night. First off, the bread basket is outrageous and deserves a marching band to celebrate it. The Stromboli with salami, basil and mozzarella is like a mini Italian sandwich. Beware, you can throw these guys back faster than you know. The appetizers and pastas are impossible to choose from. The highlights are definitely the Octopus, Creamy Polenta and Braised Short Ribs. The Short Ribs are a good size portion and you could even order this for your entree if you want something smaller. They unravel and melt in your mouth and are divine. The Octopus is cooked perfectly, as it should be, and the creamy polenta is a bit addicting. It is served table side with the server pouring the truffled mushrooms on top. I'd skip the Tua 'Susci app and stick to getting your sushi fix elsewhere.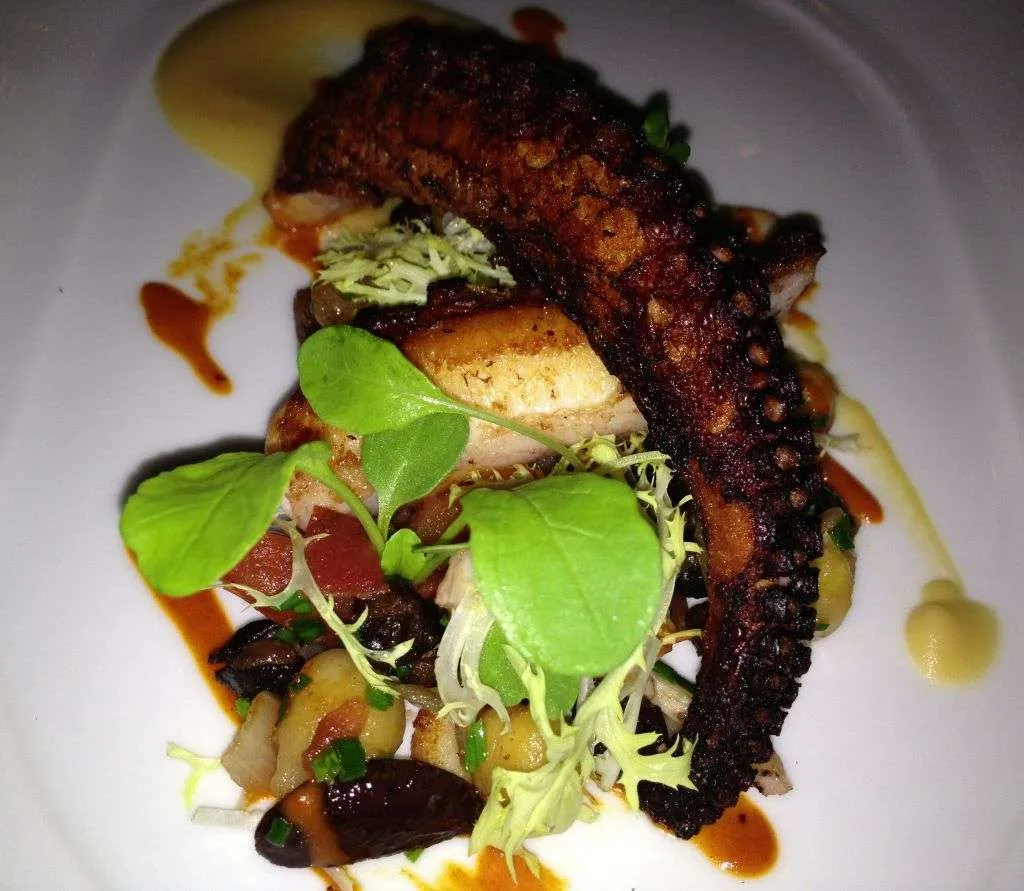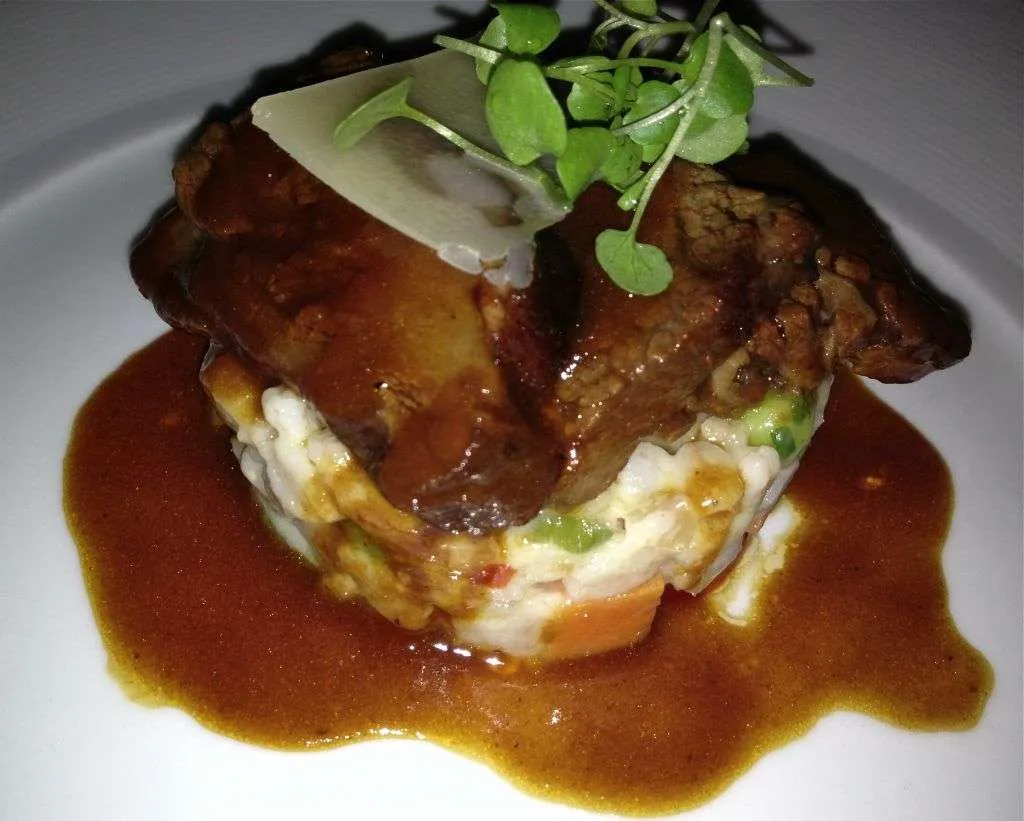 Now, the "famous" spaghetti is synonymous with Scott Conant's name and Scarpetta. Everyone talks about this bowl of pasta, but how could something so simple be the best here? Welp, it's true. From the time they place it in front of you and uncover it with a white lid to the second it touches your lips, it really proves to be a masterpiece. The spaghetti is soft and almost sticky, you can taste the homemade freshness. The sauce blends together with the noodles creating a tasteful package. The Black Farfalle with Lobster and Breadcrumbs is another great option. Love the breadcrumbs and lobster addition. I have to say, I was more intrigued by the appetizers and pasta options than the entrees, however, we went withe the Spiced Duck Breast and good thing we did. This piece of meat is so tender and didn't even taste like duck to me. The sauces paired perfectly.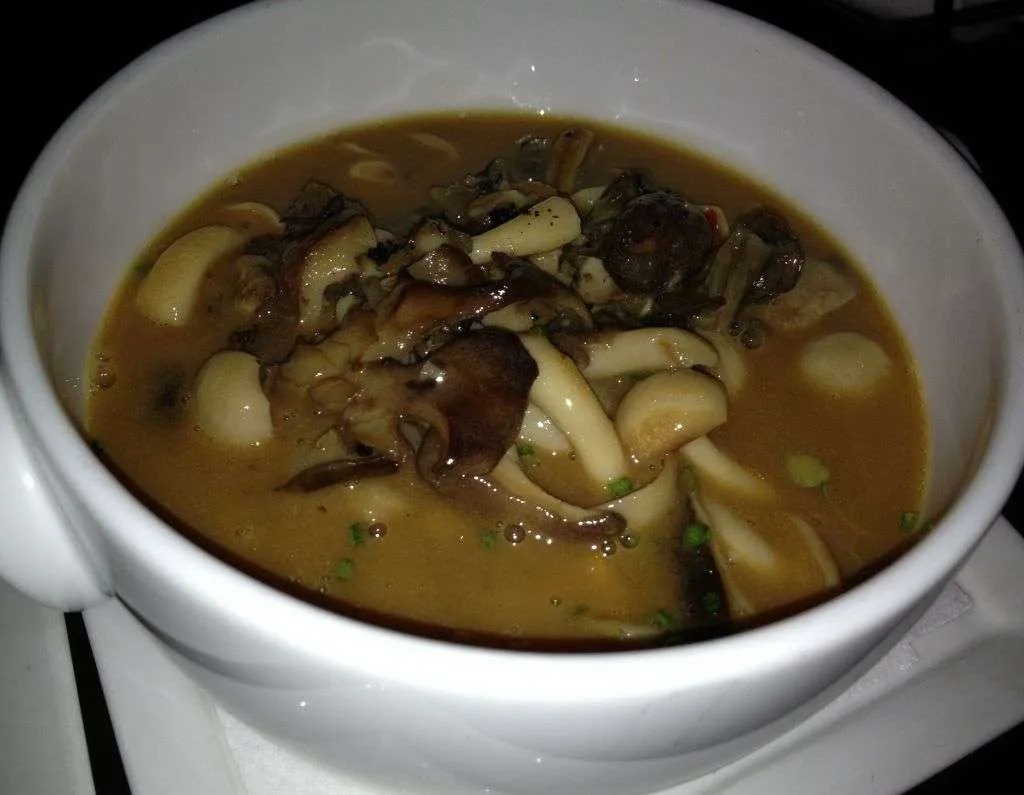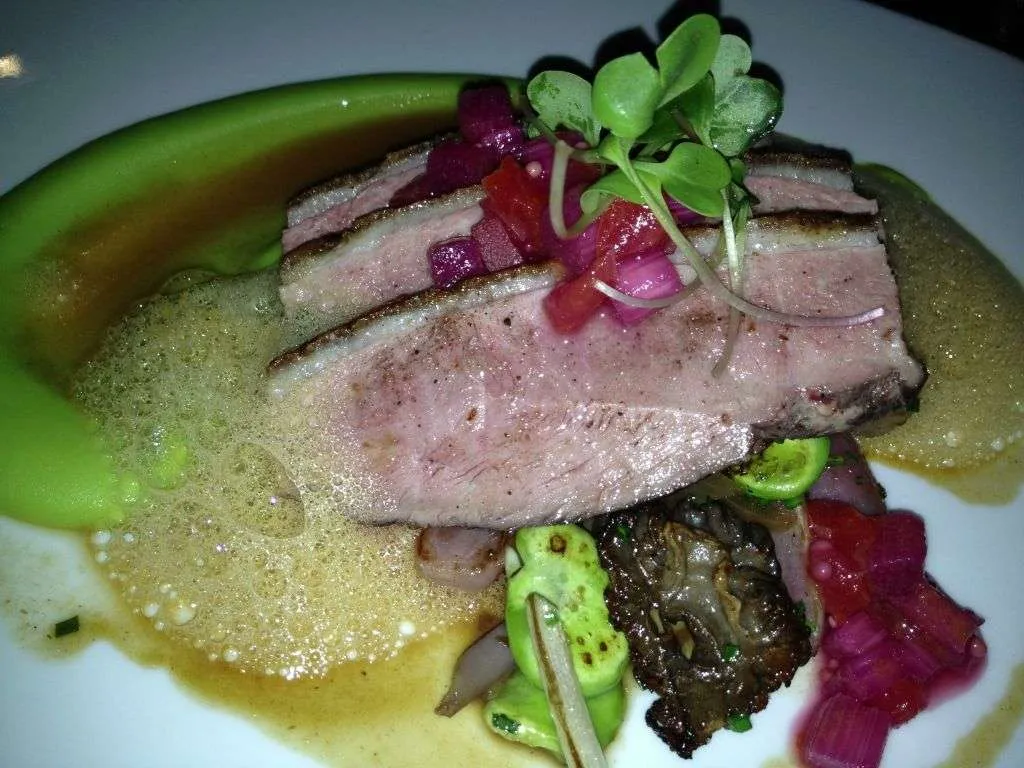 As if we couldn't admire Scarpetta anymore, the Chocolate Cake with Salted Caramel ice cream showed off even more. A chocolate cake or brownie combo with salted caramel ice cream is one of my favorites, and here they manage to create one of the best salted caramel ice creams I've ever had. They need to package up this baby and sell it. For now, Talenti Gelato will have to do for me.
Being at Scarpetta is so relaxing because you feel taken care of. You don't have to wave down a waiter to fill up your water glass, the pace of each course is right on and everyone is just so happy to take care of you. When you need a pick-me-up let Scarpetta win you over.