There's a new museum in town, and it's one I never dreamed I'd see. The Museum of Ice Cream founded by duo Manish Vora and Maryellis Bunn have created an Instagram and ice cream lover's dream come true. This is the kind of place that paints an instant smile across your face and a museum which doesn't require too much thinking or an attention span because your body will be running off to the next room as soon as you see what's ahead. It's literally a heaven for instagram or snapchat as there are interactive parts through out. The museum is open through August 31 (closed on Tuesdays) and hopefully they will take it to other cities in the USA, so look out!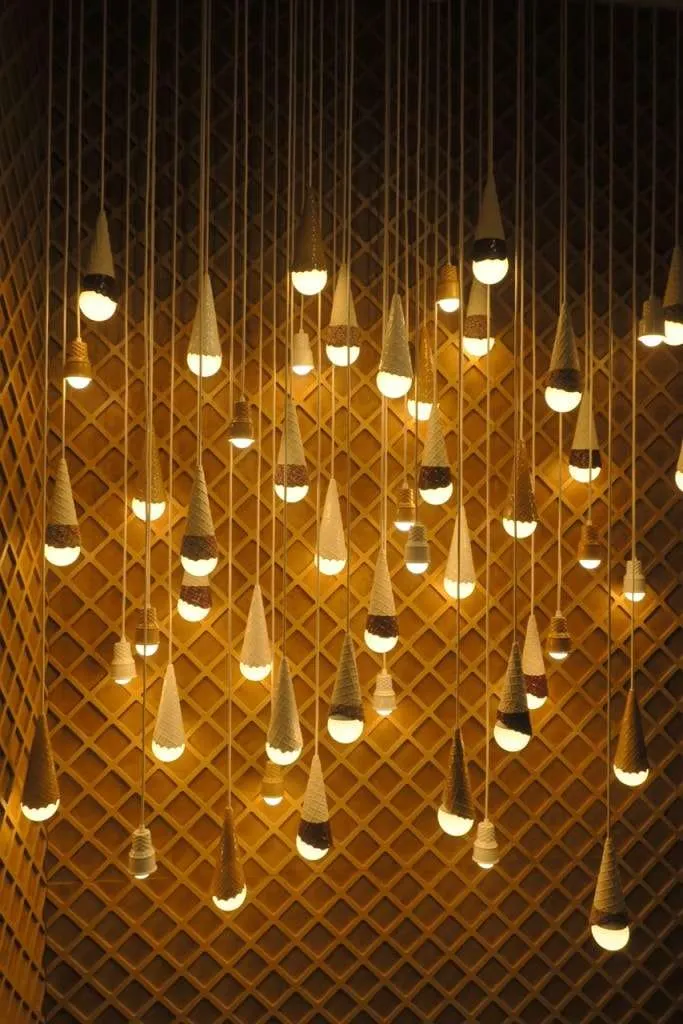 Scoop of the Week: You are greeted with a cup of local New York ice cream as soon as you walk in placed perfectly in front of the neon "Museum of Ice Cream" sign. We got Blue Marble's classic vanilla with fruit loop toppings. I do have to say this is my first time to have this cereal on ice cream and from now on I'm losing the milk for breakfast and going for this flashy combo. Other brands served include: Black Tap, Oddfellows, McConnell's, Chinatown Ice Cream Factory.
Cheap Date: $18 for single admission or $30 for two buys you two ice creams plus some knowledge about the ice cream world. Reserve here.
Edible Sugar Helium: After you hype up on ice cream, then you get to eat edible sugar filled with helium. Make sure you stand in front of the wall of artsy cones (yes, there is art here, too) and suck out the helium, and then name your favorite ice cream flavors for the video that your friend will take of you. It's actually just fun to watch the balloon lift up to the sky while holding on to it.
Throwing Ice Cream Balls: The museum closes at 9 p.m., so if you want the place to yourself, I highly suggest you go at the 8:30 p.m. time slot. Another benefit, is they'll let you throw the fake ice cream ball (which literally looks like an ice cream scoop) onto the growing mountain of a sundae. This is super fun and liberating.
Chocolate Fountain Room: This is the only room where I felt like I was in Willy Wonka. Smells of chocolate fly into your nose and a screen of moving chocolate swims throughout the room.
Sprinkle Pool: One of the best parts is jumping (not diving) into the pool of colorful plastic sprinkles. The diving board makes it even more convincing and you can jump as high as you can with a soft landing. The beach balls and jars of candy in the room make the sugar high feel real.
Blue and Pink Soft Serve: Your second scoop of ice cream is a half blue half pink vanilla flavored soft serve in a cone and in a room full of some fun art work contracted specifically for the museum. There is a little science experiment before you eat your cone that plays with your taste buds as well. I'll let you go and see for yourself for this result. Though I do need to highlight that this soft serve is probably one of the best vanilla soft serves I've had. I am not a fan of the whip cream texture and taste of Mister Softee and this homemade one is a step above McDonald's which I do love.
Tinder is involved. It wouldn't be a millennial playground if a dating app wasn't involved. At the end you can play a swipe game similar to Tinder to figure out what kind of ice cream shop you would be. I got Hipster Ice Cream shop. Who knows…
Store: Ever wanted an ice cream case phone? You can buy it at the end of the museum or online here. However, I do love these gold cone studs.
Winning Location: It's across from The Whitney and the High Line so either keep the culture going or go for a nice stroll before or after. I ate at Santina before and other great restaurants nearby include Untitled, Barbuto, Bubby's, The Standard Grill.