I can't believe I've lived in Austin almost two years and just now ventured to Lake Austin Spa Resort for the first time. It's no secret (except clearly it was to me) that this place is world renowned as it's been ranked Top 10 Spas for the last 10 years by Travel + Leisure and Conde Nast Traveler Magazine. It won #6 Best Wellness Retreat in the World by CNT in 2017. I am by no means a spa expert, but I am indeed a hospitality expert. As soon as you pull up to this quaint property, you see 19 secluded acres of gorgeous trees surrounding the calm lake that's just waiting for you. The oh, so, sweet staff scoops you up upon entering the cottage right next to one of three pools. You'll sit at the window drinking their specialty water and clean your hands with a warm towel easing you into the proper mindset you have in store for you ahead. The grounds are lush, green, and still. If you are looking for a quiet place or need some relaxation, your heart beat slows down as these people take you into their arms. I am an activities person as you can see from all my Travel Guides I like to pack things all in to one day. The abundant scheduled activities here include everything from a nature hike, yoga alfresco lake side, a TRX and Bosu circuit, floating meditation, cooking demos and more.  
We jumped on the noon boat cruise that takes you around for about an hour while your hair blows in the wind, and you see all the gorgeous homes on the water (Michael Dell's included). Boating in Austin is thrilling, exciting, and calming, and I'll take any chance I can to play on one! Next, we jumped into the dining room for lunch. Also, all the food and activities (not spa treatments) are included in your nightly fee, so you can order whatever or how much you like on the menus. The food is considered "conscientious cuisine" and is healthyish but doesn't skimp on favorites like a flatbread or Grilled Cheese Sandwich (they probably just went light on the butter). I did love this grilled cheese though. My favorite lunch dish was the Plate Lunch which is basically a DIY bowl. Chickpeas was my base, and I chose Roasted Sweet Potatoes, Wild Mushrooms, Broccoli and Cauliflower, Shrimp, and a Coconut Curry Sauce which comes on the side. The Enchiladas Verdes with chicken, cheddar, salsa verde, lettuce, guacamole, tasted homemade and not too heavy. Then we got our first frozen yogurt fill for the day which was pistachio flavored.
Next up, we dove right into the water sports on the lake where I hopped on the Pedalboard (not paddle board) which is like an elliptical in the water, and Kathleen (she took the photo of me at the top!) did the hydrobike which is sitting down. I'm telling you, my endorphins reached an all time high coasting on the water here.  I love challenging myself to new activities which can seem scary at first when you're not sure what you are getting into, but this ride was awesome and easy to pick up. Everything here is really for all ages, and you can ring a bell when you get down to the dock to get outfitted with your gear! Again, these people are always there to make your experience easy and on YOUR time.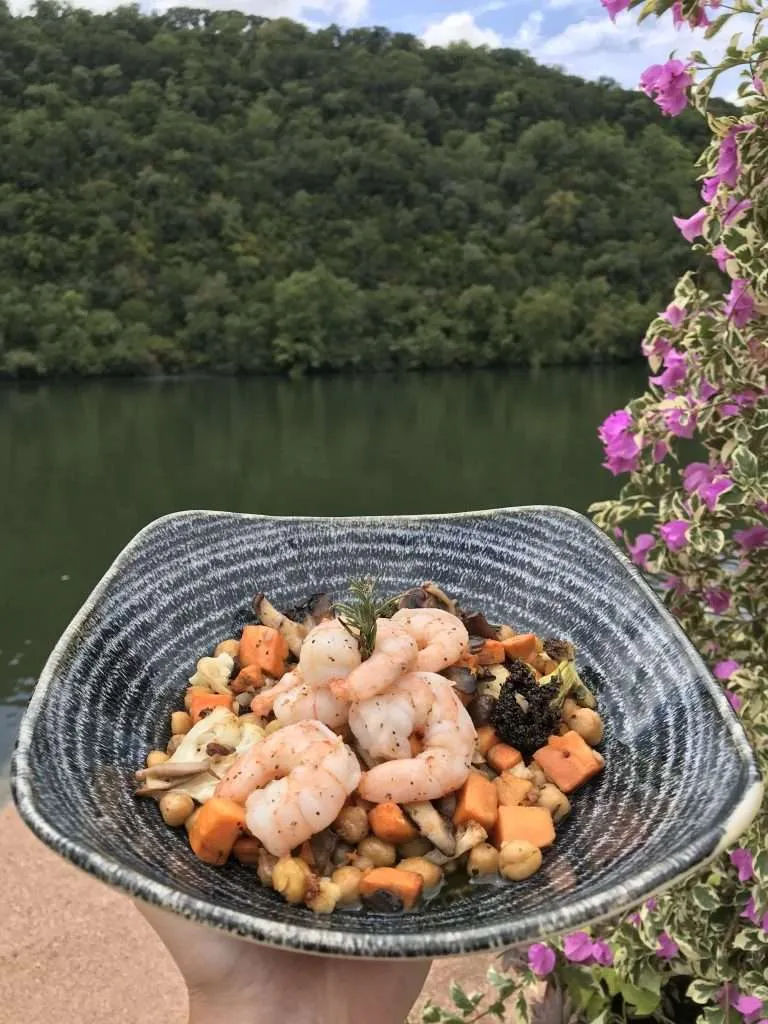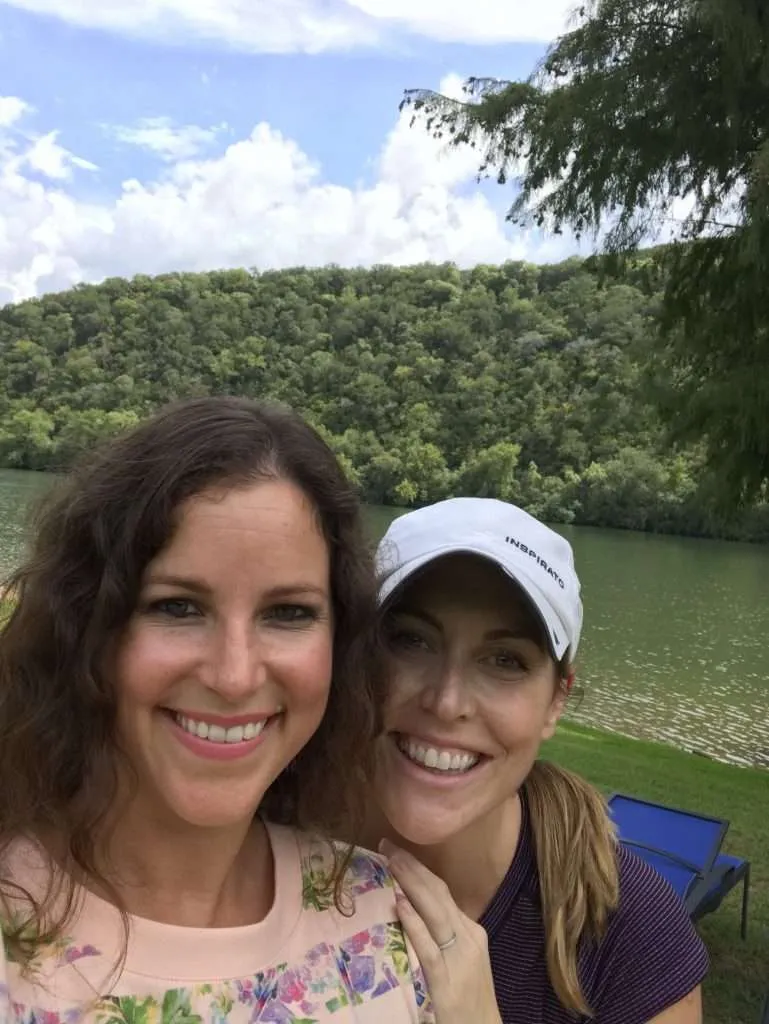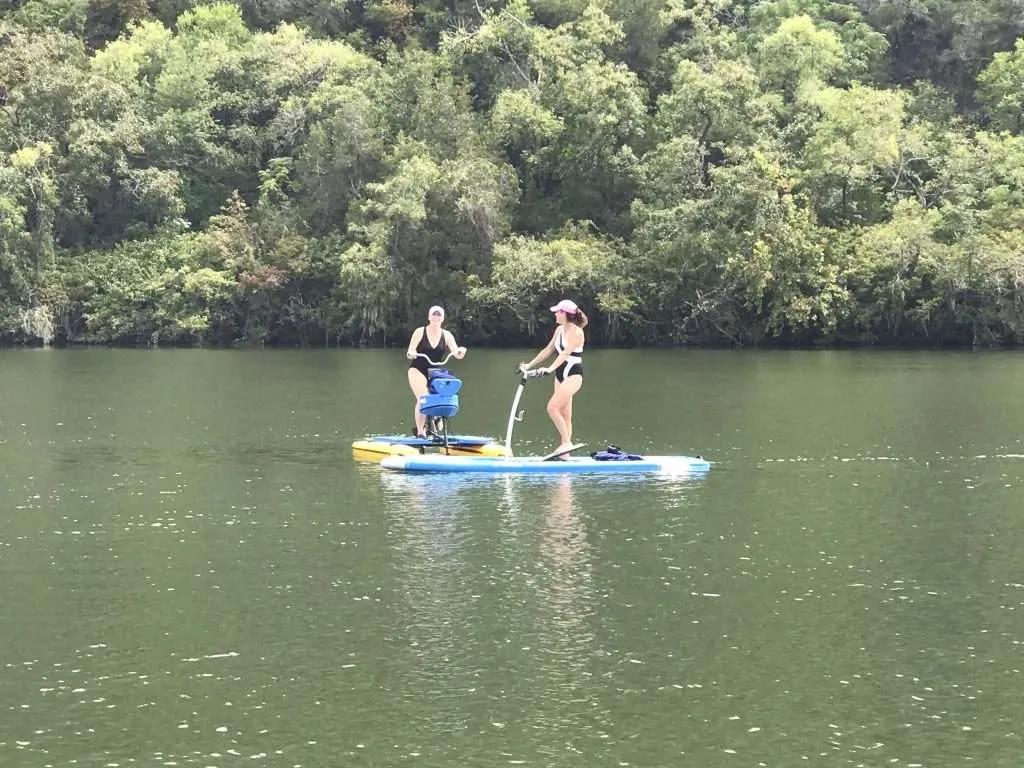 Next, we meandered through the garden looking at all the fresh basil, lavender, thyme, herbs, and other fresh produce they use for breakfast, lunch, and dinner. We then strolled into the Yin Yoga class with live classical guitar which was awesome and just what I needed to continue to feel good and get some stretching in. We headed to the spa prepared in our swim suits enjoying the steam room, sauna, whirlpool and tea options. This is right near one of the outdoor pools. If you don't want to spend the night at the resort, you can still get a spa day pass with access to all of these amenities, meals at the Aster Cafe (p.s. they have different fro-yo flavors of the day here), lounge in the Blue Room before your massage which is filled with magazines, books, apricots, almonds, tonics, and feels like your hip grandmother's living room. This place is truly one of a kind, and the whole time, I just felt like "I DON'T HAVE ENOUGH TIME!" Note- make sure you save enough time before your massage to hang in the Blue Room. Skimp on your pool time if you have to- I mean it!
I did one of their newest treatments called Lakehouse Forest Bathing Journey. Researchers in Japan and South Korea discovered health benefits of spending time under the canopy of a living forest which increased immune function, reduced stress levels, and improved mood. It was 80 minutes and combined a scrub, eucalyptus shower, and a therapeutic massage using warm towels and recovery balm. Other treatments include Deep Rest which helps with sleep, Facials, a Thai muscle tension melt, Day Dreaming massage, and they even have porches for an outdoor massage.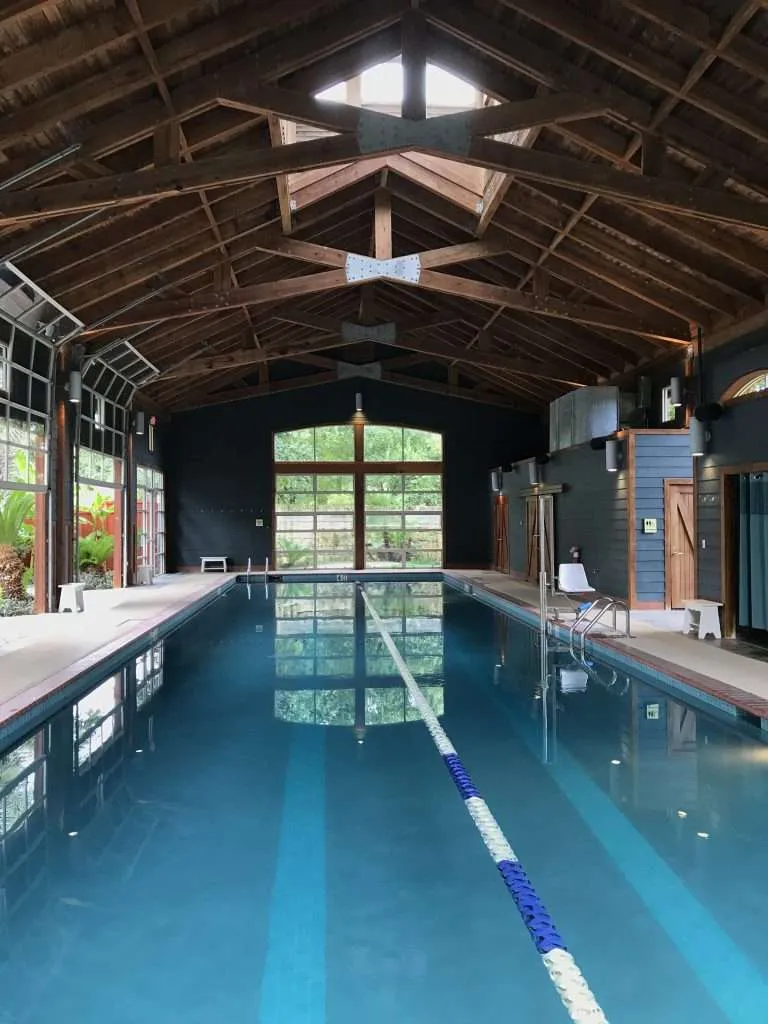 We had a late 8 p.m. dinner that was quiet and necessary to go with the mood of the day! Ahi tuna special and some pasta to end the night. Jk we ended the night on another serving of fro-yo! Bedtime was nice, and they left a little treat and tea. Beware, if it's raining when you are there, the mosquitos come out and they are harsh! Ask the front desk for bug spray. The rooms really match the Texas, lake house vibe. They are casual, yet comfortable and give off that subtle weekend getaway feeling on the water.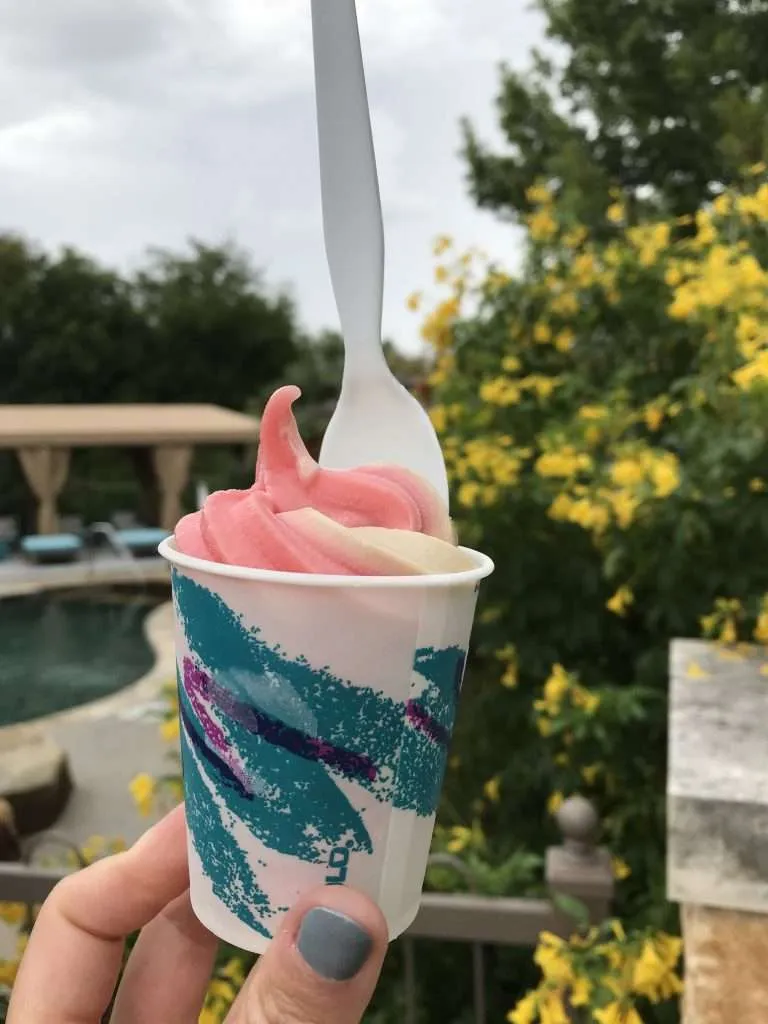 I dreaded waking up because that meant the trip was over! Do NOT skip breakfast here. Their homemade granola is absurd. It's light, crunchy, and soft all in the same bite, and you can tell low in sugar. The fruit and yogurt buffet is so delightful you might not even want to order that avocado toast or hippie egg white omelet.
Lake Austin Spa is truly a gift! It's only about 11 miles from downtown Austin, but with the windy roads to get out to the hill country it's a 40 minute drive. They go as far to have immense programming throughout the year with special guests and chefs such as Gail Simmons and The New York Times Ray Isle. The staff makes sure that you have the best time of your life with cute added perks like a water bottle to take around the grounds, spa shoes, and really anything you could dream of. Check in is at 4 p.m., but they are more than happy to welcome you early, so you can get a head start on your activities. This oasis is a fun escape and a very worth while adventure. I'm actually already going back a month later because I can't stay away or stop dreaming about it! It's worth it!