An oldie but goodie is my friend down in SoHo- Hundred Acres. Ask me for a brunch recommendation and this will most likely be spoon fed to you. This was one of my first brunch experiences in the city and what made me an avid bruncher from day one. When a menu starts out with Shared Sweets composed of Gooey Cinnamon Rolls, Warm Butter Flake Biscuits, Homemade Breads and Muffins, you do not pump the breaks. These biscuits are some of the best in the city and a mandatory order. The menu changes regularly but there are always hearty egg dishes to fawn over. For not being a Mexican restaurant, the Chilaquiles are out of this world. The tortilla is just soft enough to melt within each bite of the runny poached egg and crispy enough on some bites to give it added texture. The Ranchero Sauce is great to seal the whole dish together. It's a great hangover reliever.
Biscuits and Sweet Potato Bread
The Soft Scrambled Eggs with cheese, creme fraiche, chives and cornbread gives you a little piece of everything. You get your morning eggs, some dairy and some carbs. Well balanced breakfast right here. For the more lunch driven bunch, the Grilled Cheese sounds like a genius idea- White Cheddar, Pears, Spiced Pecans, however, the thick Texas toast sized bread overpowered all of those ideal ingredients. I couldn't taste the cheese as much as I would've preferred due to those hunkers. The Finger Lakes Grass Fed Beef Burger comes with Gruyere Cheese, Caramelized Onion and a big fat Fried Egg on a brioche bun. Sometimes, you just need something fatty. The Spiced Fries are ones not to miss here either. They really pump up this brunch and seal the deal.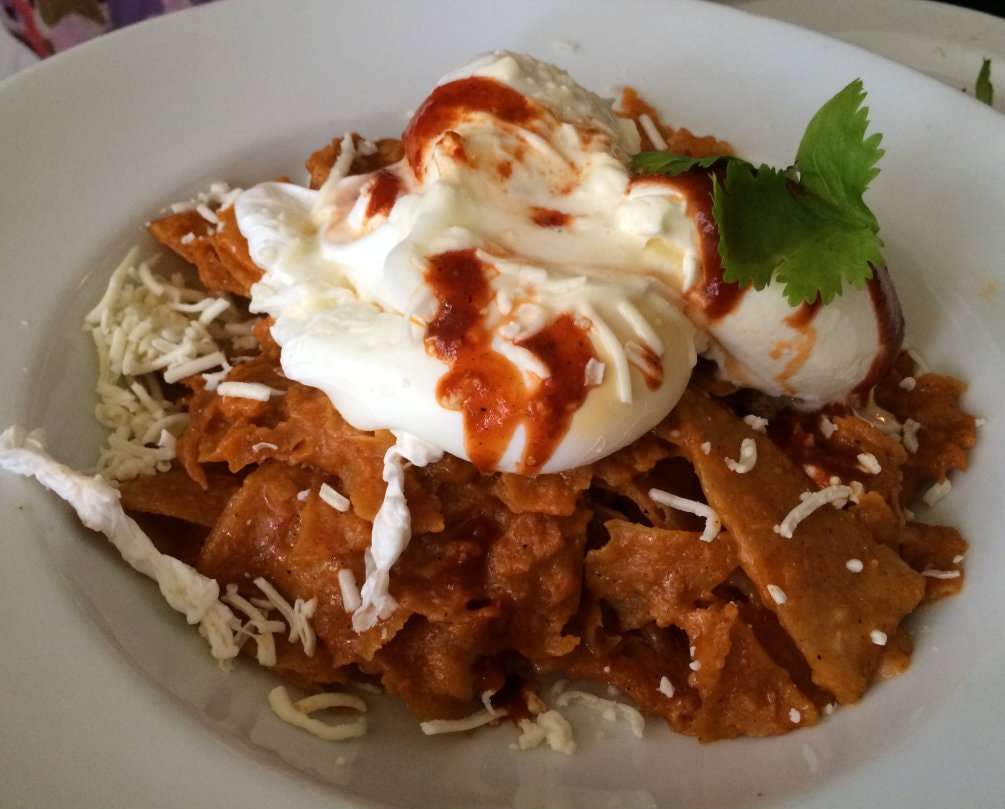 Chilaquiles
Hundred Acres has a back sun room that looks like a lovely garden, but I actually prefer the front room by the windows. You can look outside at the foot traffic and see what everyone else around you is chomping on to help you make an ordering decision. It's extremely easy to snag reservations here in advance so keep that in mind. On the other hand, if you aren't into planning ahead and then you are left without a plan Saturday morning when all you can think about is shoving a biscuit in your mouth immediately, they have bar seats open and waiting just for you.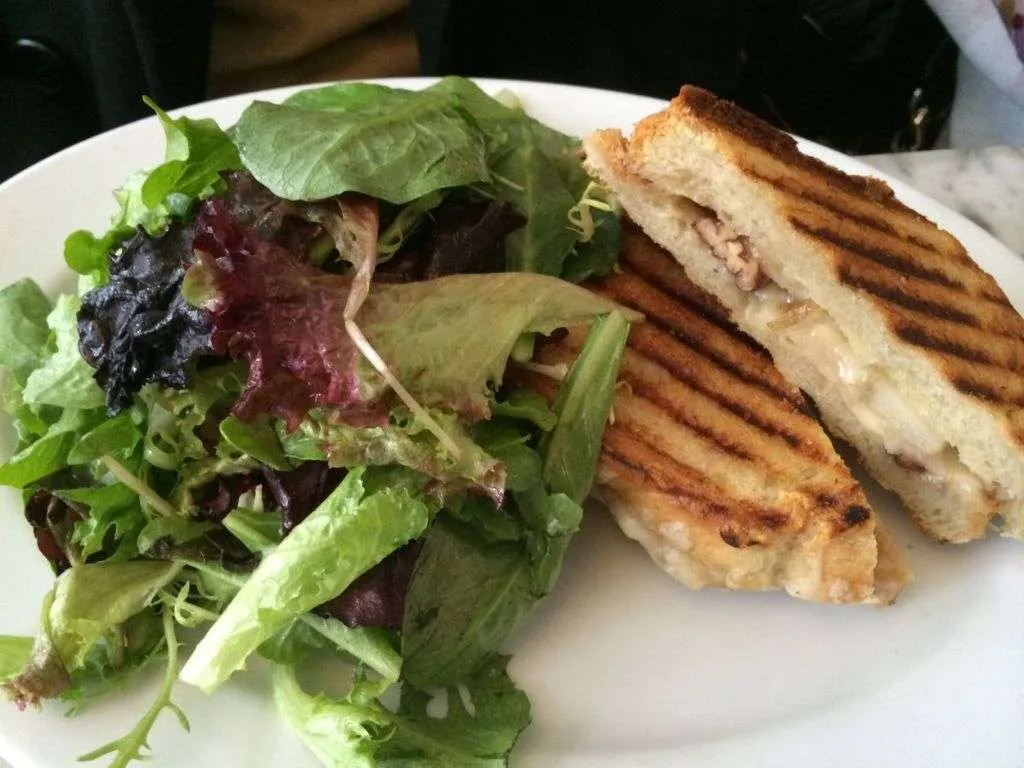 Grilled Cheese